JRMSU Main Campus hosted Google I/O Extended Roadshow
Jose Rizal Memorial State University (JRMSU) Main Campus, Dapitan City hosted a one-day Google Innovation and the Open (I/O) Extended Roadshow, presented by the Google Developers Group (GDG) Zamboanga at the College of Nursing and Allied Health Sciences Visual Hall last July 29 this year.
The whole day roadshow featured experts namely Salimar Tahil, Co-leader of GDG Zamboanga Developers Group; Wayne Dell Manuel, Community Manager; GDG Philippines; Arven Jade Aguillar, Developer, GDG Cagayan de Oro- Ili Tan; Angeline Chrisette Olegario, Google Student Ambassador, Developer; Joyce Guiao, Developer and Volunteer, GDG Philippines; Engr. Ryann Elumba, President JRMSU Dapitan Information Technology Educators; and Apple Marie Agolong, Dapitan City, Digital Tourism Program.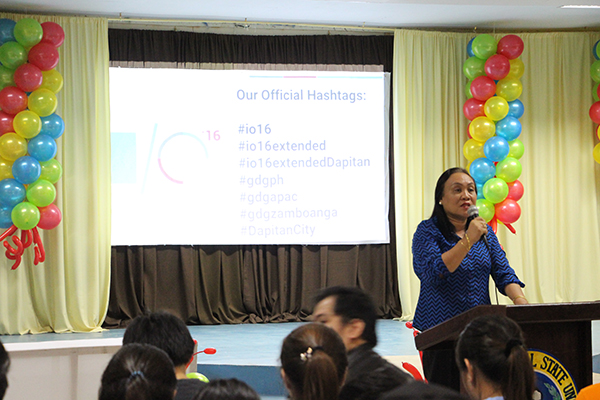 Opening the Program was the JRMSU Vice — President for Academic Affairs and the OIC, President Dr. Aida O. Lanioso and followed by the Introduction to google which was presented by the GDG's Tahil.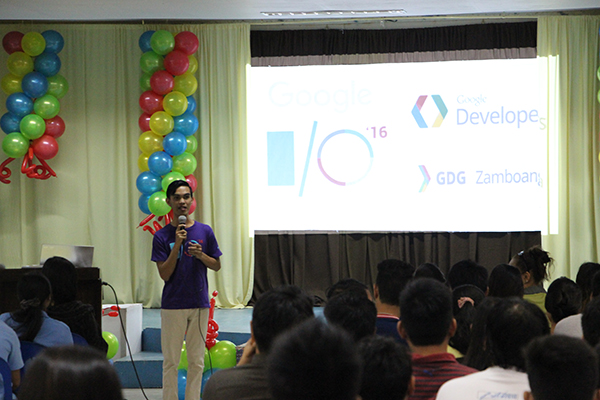 Tahil presented GDG and its various contents. Accordingly, GDG is run by passionate individuals in the "developer community". It is an organization which allow people to learn Google Technology Tools. He also disclosed that GDG is free for all dedicated google developers. He further narrated that their team it is diverse and is also gender — sensitive.
Wayne Manuel, during his keynote speech spoke about "Google Philippines". His video presentations on google home caught the attention of everybody in the hall.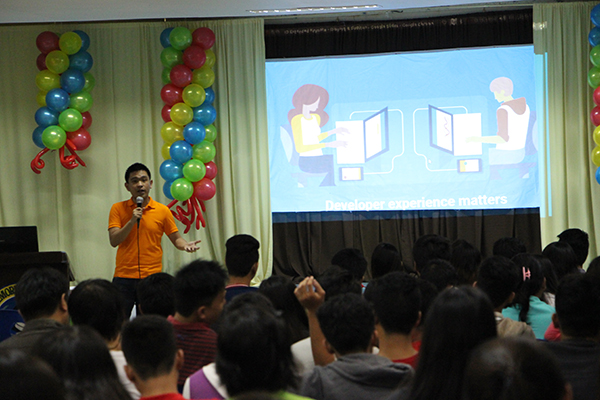 Google Home as what is has been showed on clips, answer everything through voice command. But according to Manuel, it will not work without the presence of the internet.
Moreover, Manuel also introduced three developed platform on google. One is the cloud platform in mobile and the web platform. Also, uttered the new android name which is "Android N" and that N stands for "Nougat".
Engr. Elumba of JRMSU also shared his innovation which he said was collaborated with his former IT students in DMC. It is a game entitled "Khinabui Island: Mobile Edutainment for Typhoon Preparedness".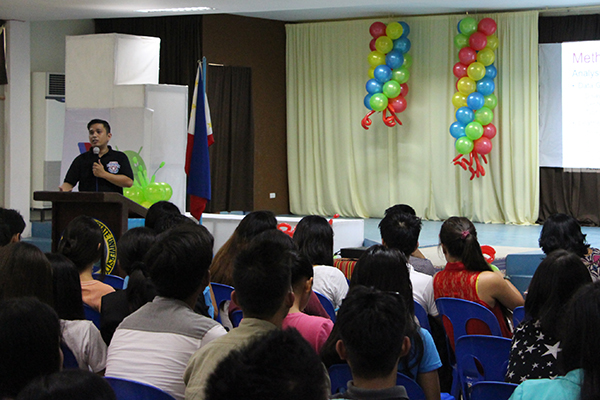 The app talks about the journey of Kandoy in Khinabui Island and on how he will save hos place. Walled in the game app is cleaning up the drainage system, elevating electrical items and many others and at the very end of the game, there is this trivia question on what to do of typhoon is coming.
Olegario and Guiao, on the other hand, introduced and demonstrated what Firebase is all about. Olegario said that this firebase is a mobile platform that helps quickly develop high- quality apps, grow the user base and earn more money. It bear the tagline. "Develop. Grow. Earn." Also it develops faster with messaging, storage and configuration.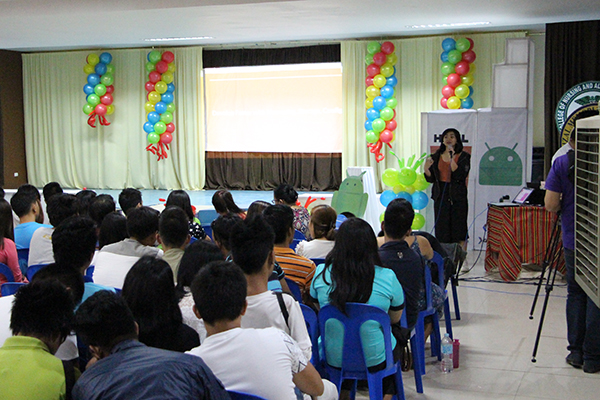 Guiao, demonstrated lively on how to do firebase. She showed some of the links that could easily publish secret files.
The GDG Zamboanga Google I/O Extended Roadshow 2016 was in partnership with JRMSU, Faculty and Staff, Information Systems Professors and Students, Lungsod ng Dapitan, Duality Assurance and was powered the Google and USAID.
It was also participated by the different Institutions coming from. JRMSU Systems, Colegio de San Francisco Javier, Tangub City, Misamis University and Andres Bonifacio College.
The program was officially closed by the Dean of College of Arts and Sciences Dr. Quindhe M. Banquiao, where she the GDG Zamboanga as well as the students who were participated and attended the Extended Roadshow.
(Lendy Marie Lumbo and Rene Boy Panglima)