JRMSU studes shine in NRYLI
by Rizza Mae A. Villegas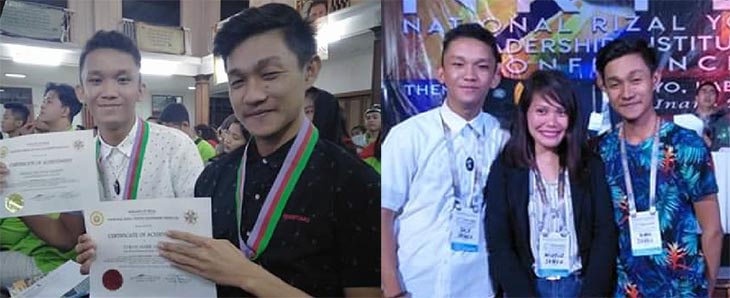 JRMSU pride, Zyron Mark A. Laus and Ghalli Lei Dale Hamoy, were hailed victorious at the National Rizal Quiz 2019 after besting 26 intelectual competitors from various agencies, secondary schools and SUCs all over the Philippines during the 57th National Rizal Youth Leadership Institute (NRYLI) Conference held at the Teachers Camp, Benitez Hall, Baguio City last December 12.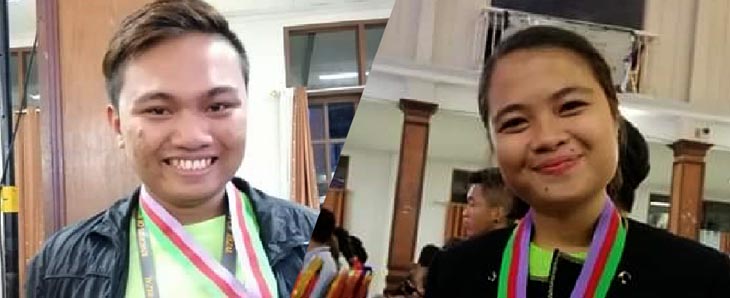 The fifth year Accountancy stude, Zyron Mark A. Laus, went home as the Champion in College Category and as second place in the over-all ranking combining the College and High School Categories.
Meanwhile, the 10th grader, Ghalli Lei Dale Hamoy, snatched both High School and combined Categories as Champion.
Their coach, Ms. Michelle S. Baguinat, was overwhelmingly proud of them and had extended her sincerest felicitation to the university president, Dr. Daylinda Luz R. Laput, to the CED and CBA Deans, Dr. Narcisa Bureros and Dr. Wilfredo Carreon, to her brother, Dr. Paterno Baguinat, to Sir Darwin Magbanua and to the family of the victorious students through a facebook post.