JRMSU hosts 2nd LSPIC
By: Eduardo C. Mira
With much remarkable and collaborative efforts, Jose Rizal Memorial State University had successfully hosted the 2nd Linguistic Society of the Philippines International Conference (LSPIC) held in Dakak Partk and Beach Resort, Dapitan, Zamboanga del Norte last March 5-7, this year.
The three-day affair bearing the theme, "Strengthening Language and Linguistics Studies in the Philippines," was participated in by the different linguistic educators and lecturers across the archipelago, college English professors, and students, LSP officers headed by Dr. Alejandro s. Bernardo, and members whom they warmly welcomed by the JRMSU team led by no less than the University President, Dr. Daylinda Luz R. Laput.
With a grand opening salvo, Teyatro Dasuliman made an impressive cultural presentation choreographed and directed by Mr. Dainver L. Maravilla as the performance depicted the journey of Dapitan's aborigines, the Subanens from Indonesia to the westernmost part of Zamboanga Peninsula.
During the said undertaking, illustrious individuals from the various impeccable universities discussed pertinent topics.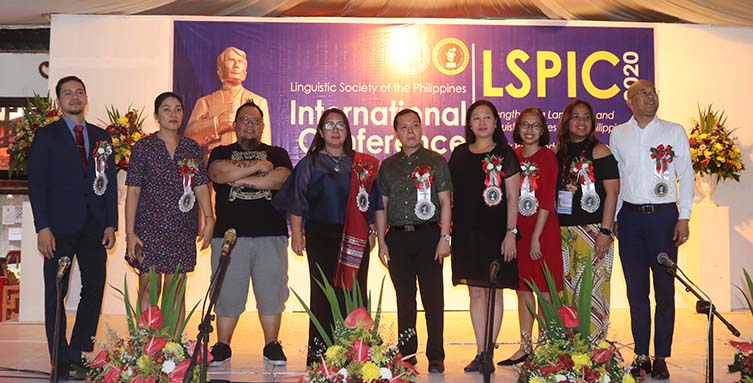 Among the plenary lecturers were Dr. Kyuo-Dong Ahm of the Hankuk University of Foreign Affairs,. South Korea, of his topic, "The (Inter) Subjective Meanings of Quotative / Reportative Markers: A Grammarticalization Perspective," Prof. Jesus  Federico C. Hernandez of the University of the Philippines – Diliman with the topic, "Vernacular Interrupted: Investigating the Cause of Language Endangerment in the Philippines," and Dr. Laput with her topic, "Investigating Substitutions and Deletion in Binol-anon from a Linguistic Perspective.
Participants presented their individual's research papers before the audience during the themed panel presentations and others had also showcased their research works in poster category.
LSPIC 2020 Conference Director, Dr. Aldrin P. Lee and Co-Conference Director, Dr. Alice Mae M. Arbon expressed their heartfelt gratitude for the full cooperation and support endowed by the officers, JRMU officials, as well as to the organizing committee members making the hosting of this prestigious event possible.
The 3rd LSPIC will take place in the University of Santo Tomas on the first week of March next year.  The LSP, an organization of linguists and language educators and scholars officially established in 1969, leads in the advancement of linguistics and its allied sub-disciplines, such as language teaching, in the Philippines.