Office of the President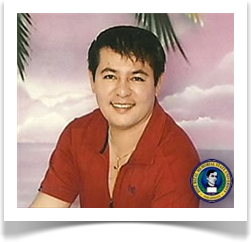 Welcome to Jose Rizal Memorial State University, the premier state university in Zamboanga del Norte, Mindanao, Philippines.  As part of this academic institution, is more than a privilege, being given the opportunity to serve the people and society, but, more importantly, it is the contribution that one gives in the formation and inspiration of ideas for the meaningful existence of the university,  ultimately building the future of generations.
 As a university, JRMSU serves as one of the country's source of quality higher education in different  disciplines like in the fields of Engineering, Criminology, Nursing, Education, Hotel and Restaurant Management , Business and Accountancy, Marine Education and Engineering , and IT.  At its early years  of its conversion in 2005, JRMSU leadership in research was significantly felt in its achievement in instruction.  For example, its College of Nursing was named in 2011 Top 14 Performing Nursing School (Range 3) in the Philippines.  It produced No. 1 Criminologist in the Philippines in 2009,Top 5 in Marine Deck Officers Exam in 2010, Top 7 in 2011, and Top 10 in Electrical Engineering in 2009. The university is an ISO 9001:2001 certified institution by AJA.  The College of Maritime Education is ISO 9001:2008 by Global Group.
Today, the University continues to pursue its mission of academic excellence and quality education with exceptional vigor by providing for continuous faculty development program and teaching update and the employment of computer and research-based instruction and experiences.
See us and be in JRMSU to get an education where you will believe in yourself and be confident of your future.
Hon. Edgar S. Balbuena, Ed.D., FfUP, FRIEdr
University President
Jose Rizal Memorial State University