Teatro Dasuliman wins ASEAN song tilt
By: Starr light P. Tayrus and Renz Bacordo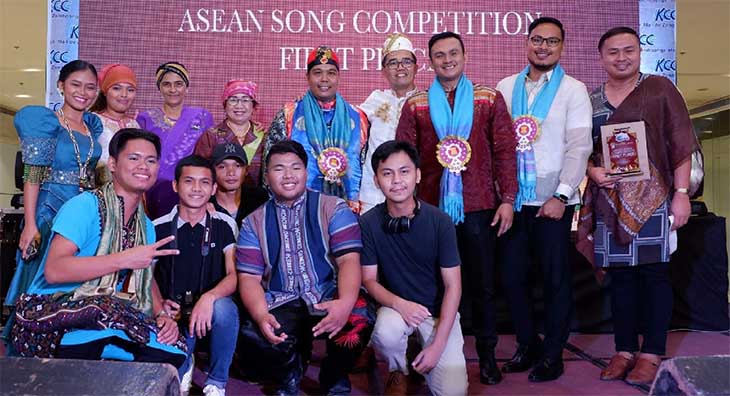 "I Am Because We Are", is the official song presented by the Teyatro Dasuliman of Jose Rizal Memorial State University during the 2019 ASEAN song competition held at its Culminating event on September 4, 2019 at the atrium of the KCC Mall De Zamboanga. With the support of Dr. Daylinda Luz R. Laput, University System President, Dr. Jay D. Telen, Dean, Student Affairs and Services and Dr. Marvin A. Recapente, Campus Administrator, Teyatro Dasuliman of Jose Rizal Memorial State University obtained the first place followed by the Western Mindanao State University.
The song was written by Almarival Estrella and directed by Mr. Sainthony Reambonanza. The singers were Rene Jan Jalapit, Diana Grace Cartagena, Venus Libradilla, and Rovic Salian. This exquisite achievement was brought with pride and honor to the University along with the continuous guidance and help by the ever-present Mr. Jann Dainver Maravilla, Director of Teyatro Dasuliman in Jose Rizal Memorial State University main campus.
Climbing this ladder was not an easy task. It was accompanied with hard-work, countless trial and error, patience, sweat and prayers. Regardless of the obstacles that are ahead, regardless of the opponents, and regardless of the odds this team strived through it. The song itself talks about the bond, the hope, the synergy and diversity of every people existing as one ASEAN. "I am because we are" centers in going beyond the borders of one imagination. It is about the union of every people, the hardships, the acceptance and breaking through the gates of this lifeless community.
With this strong message, it clearly propels everyone that through working together everything will turn out to be much easier than it was before. Difficulties are nothing but hurdles of fate. Sometimes the hurdles are not really hurdles at all. They are just welcome challenges.